You are browsing the Blog for Music.
July 10, 2013 in Music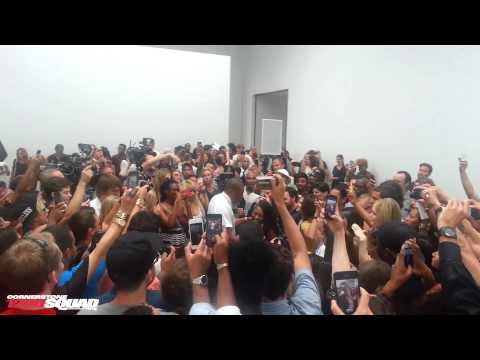 Jay-Z recently performed his "Picasso Baby" song in before a group of fans and other celebs at Pace Gallery in Manhattan's Chelsea neighborhood.  The second track on his newest was sung all the while a camera crew on hand to turn this performance into an official music video for the track.  No Illuminati worship or double meaning hand gestures here just good old fashioned artsy fartsy weird shit.
Here's the track: