Finals goes through Miami.
June 4, 2013 in Sports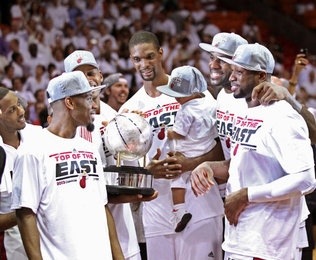 The outcome of game 7 was never in doubt, as the Miami Heat lead not only on the scoreboard throughout the game but also in tempo. The Indiana Pacers put up a valiant effort to even force the series to reach a possible upset, but with the defending champions only a few hours away from tasting their 3rd consecutive NBA Finals appearance they left no room for second guessing. Now the finals runs through south beach, with short rest the heat will find out if the added rest is needed or over rated or that continuous play is the way to go. As the stars come out to south beach to welcome the San Antonio Spurs, this finals will bring together two different styles of play, coaching ideology, fan bases making this a very interesting if not epic NBA finals match up.